Why Professional Real Estate Photography?

First impressions are everything. That especially holds true for home buyers. Today's savvy buyers have the power of the internet to do a lot of research online. Buyers will spend countless hours narrowing down the criteria of their needs to get a list of potential matches. Most often their first exposure to their potential future home is through the listing photos. A listing with professional photos can capture the full warmth and beauty of a home and its features. Professional photography conveys that the current homeowner has invested in quality products and upkeep of the home giving the home buyer greater confidence they are making the right decision. Photos that accurately showcase a home can prevent wasting time and also avoid missed opportunities. Due to poor quality photos a buyer may initially skip requesting a showing of a property only to find out too late it was their dream home. For real estate agents and home builders, professional photography can be a unique selling benefit that helps you stand out among your competitors and attract more clients.
Professional Real Estate Photographer
I'm Paul Velgos. I'm a professional photographer whose commercial clients include Jewel Foods, TIME, Travel Channel, Marriott, Forbes and many more. I'm accustomed to working with a wide range of clients from individual business owners to large corporations. For real estate photography I employ a unique style that showcases the full beauty and warmth of homes and capture any unique details that make the home stand out. Currently I serve real estate agents and home builders in Crown Point, Indiana and parts of the Northwest Indiana region. I use a wide variety of professional photo equipment from Nikon, Canon and Sony to take high resolution images that look great for small uses such as website listings to large needs such as billboards.
Pricing
Price varies by needs, location, and other factors and a quote is provided for each session. A ballpark cost range is $200 to $2,000. A typical residential home session costs around $250 and includes 25 high resolution professionally edited images. At an average cost of just 0.01% of the typical price of a Northwest Indiana home, professional photography is an easily justified investment.
Process
After a quote has been provided and accepted, a shoot day and time are scheduled. After the onsite shoot, the images are reviewed and finals are selected for editing. Once editing is complete the images are uploaded to your own private client area here on the Velgos.com website where they can be viewed and downloaded.
Clients
Construction Company, Crown Point, Indiana
The client has been proudly serving the northwest Indiana community for nearly a decade. They wanted to showcase the beauty and quality features of a new construction in the popular new Copper Creek subdivision in Crown Point, Indiana. The home has a very open floor plan and beautiful quality craftsmanship throughout but they felt the existing pictures weren't capturing those features well. The construction company contracted Paul Velgos to do a full shoot including all rooms and also capture closeup product details such as faucets and lighting. The result was over sixty finished pictures of a truly impressive view into a beautiful custom home. Below are several images from the project.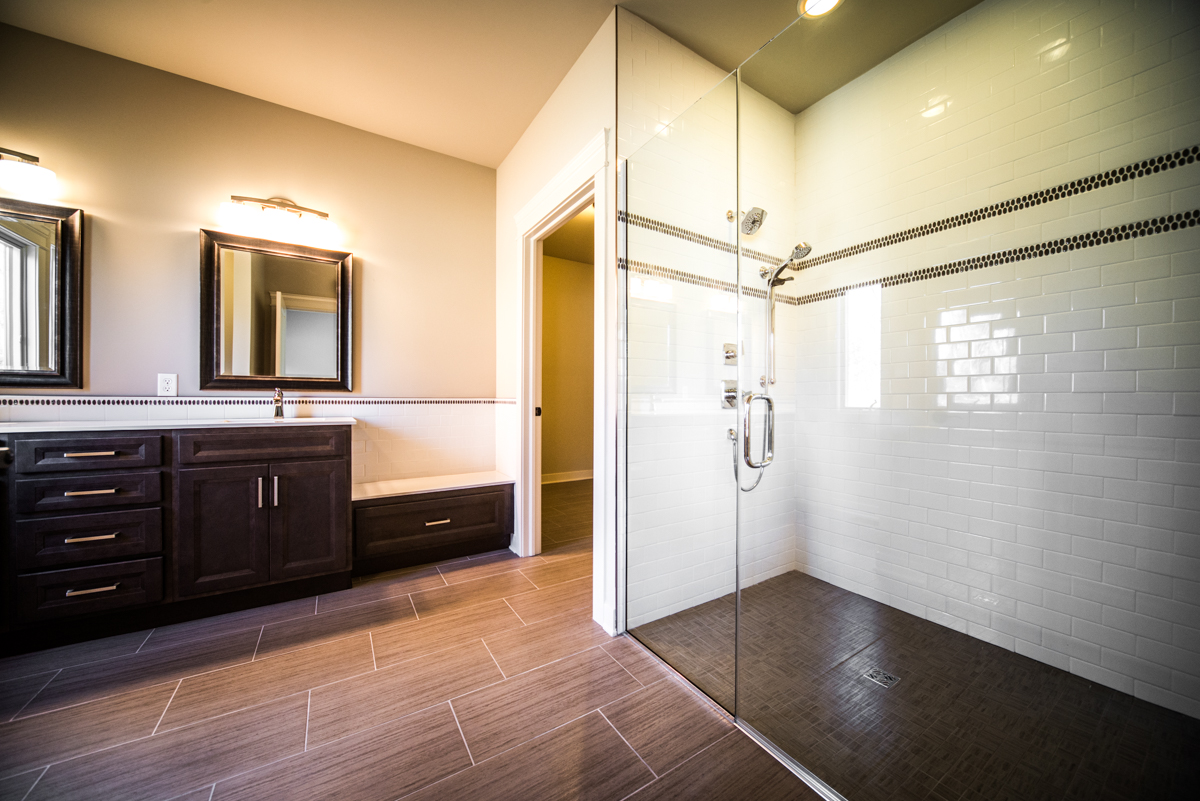 Residential Home, Crown Point, Indiana
Residential Home, Crown Point, Indiana